#1 GPS Device
For Subprime Credit Unions
CREDIT UNIONS NOW HAVE A WAY TO MITIGATE THEIR RISK!
1 IN 2 PEOPLE QUALIFY FOR INDIRECT LENDING PROGRAMS DUE TO POOR CREDIT.

Many Credit Unions now offer indirect lending programs to help those with poor credit that are trying to rebuild it. These programs allow members to obtain preowend vehicles that are late model, with relatively low mileage at fair and reasonable interest rate. As opposed to those that purchase a vehicle in the Buy Here Pay Here markets where they have high interest rates loans on older vehicles with high mileage and horrible resell values. Credit Unions, similar to Subprime Auto Lenders are utilizing GPS devices to mitigate their risk. These devices can be used with or without a starter interrupt for members that are delinquent on their monthly payments and is a great way to keep them in contact with the lenders. We encourage Credit Unions to let the customer know of this feature, so that way it encourages timely monthly payments and/or auto pay.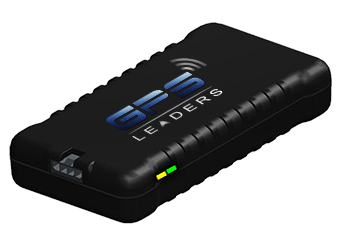 4G LTE CATEGORY 1 GPS TRACKING DEVICE
GPS LEADERS KEY FEATURES:
NEW 4G LTE GPS TRACKER

More Credit Approvals for Additional Revenue

Better Rates from Repossession Companies

Mitigate Risk Across Entire Portfolio

Eliminate Skip Tracing Costs

Retrieve Your Vehicle Internationally
ASK ABOUT OUR INTERNATIONAL SERVICE PLANS, STARTING AT $89 (INCLUDES 1 YEAR SERVICE & BACKUP BATTERY)
RECOVERY MODE
When recovery mode is activated, account managers will have the ability to view a map trail of the vehicles current location every 2 minutes, including past trips. Past trips allows you to choose a period of 30 days in the last 120 days and view those archived map trails. This is a very useful tool when trying to reposes a vehicle. Also available are top stop pins, these offer insight as to where the vehicle frequently stops.
TOPS STOPS REPORT
The tops stops report offers account managers the ability to see where a vehicle frequently stops. This report displays the top five stop locations for any period of 30 days within the last 120 days and is a great tool for cross referencing address found on customers applications, as well as, in the historical data for repossession on a vehicle that has gone offline. We like to think of this as a great tool for skip tracing and will help ensure you proper recovery of your vehicles.
2 MINUTE UPDATE
Our 2 Minute real-time tracking feature allows account managers to view the vehicles current location on the map every two minutes while the vehicle is driving. Otherwise, while the vehicle is stationary the device offers 4 hour heartbeats. Heartbeats are simple updates when the device reports the vehicles current location and time stamp. Always know that you have the ability to locate your vehicles through out the day, everyday with our mobile apps.
ZONE (GEOFENCE) ALERTS
Create invisible boundaries (geofences) and setup alerts associated with them to notify you. This feature is great for special interest locations and can be used for repossessions. Instead of hunting down a vehicle, simply setup a geofence around the clients home or work and receive notification once it enters or exits that location. Allowing you continue with your day freely and only responding to a repo call once the vehicle is where you would like it to be for repossession.
REQUEST TO SPEAK WITH A GPS SPECIALIST
A GPS Leaders representative is ready to help assist in getting your business on track…