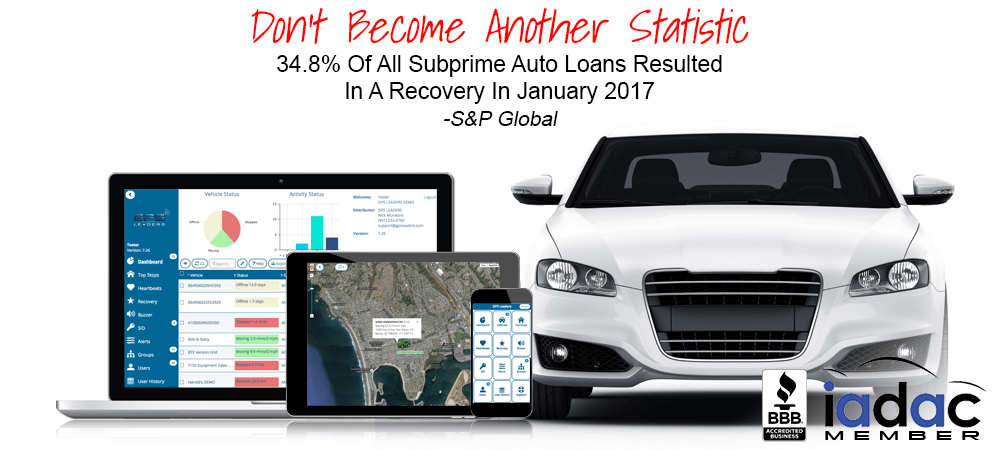 CLAIM YOUR SPRING SAVINGS TODAY!
(Offer Ends May 31st)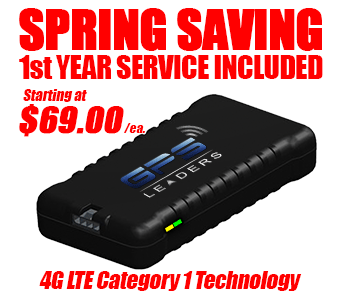 The PERFECT Repossession Recovery System!
Faster Vehicle Recovery with 2 Minute Automatic Updates

Better Repossession Rates & Eliminate Skip Tracing Costs

Automatic Impound Lot Notification

(within 4 Hours)

More Consistent Payments by the Consumer

More Credit Approvals Equals More Revenue

Reduce Risk of Consumer Default
AVERAGE 5 REPO'S PER WEEK AT $300.00 PER REPO X 52 WEEKS
= $78,000 ANNUALLY!
2 minute updates while driving. Start date starts at install
1, 2 & 3 year service plans available, only $15 / year
Full coast to coast coverage with International plans available
Seamless cloud software integration across all platforms
CLIENT TESTIMONIALS
See why GPS LEADERS continues to be a used by thousands of BHPH dealerships, Auto Finance Lenders and Credit Unions.
GPS Leaders is the only way to go to protect and recover your vehicle. Some dirt bag was able to get into my truck with an alarm system and take it. They broke into a wearhouse and filled my truck with stolen property. I was able to track him on my GPS and was in contact with dispatch in the police department. The police got his location and tracked him down. Because of GPS leaders they were able to recover my truck and all stolen property. Thank you GPS leaders
Our Company has used another GPS company for many years and I can says that GPS Leaders far surpasses that company. There is no comparison as far as the ease of the software to the installation of the devices. I would recommend highly.
TRUSTED BY THOUSANDS OF COMPANIES
We are committed to building
relationships!
REQUEST TO SPEAK WITH A GPS SPECIALIST
A GPS Leaders representative is ready to help assist in getting your business on track…
Call Now
OR FEEL FREE TO FILL OUT THE FORM BELOW
GPS LEADERS values your privacy and does not share your information. Please see our Privacy Policy for more information.