STAY ON PACE WITH OUR GOLF CART GPS TRACKING SERVICES!
GPS LEADERS provides an ideal solution for golf course renting golf carts to their customers or golf cart owners who are looking to proactively protect and secure their carts, while easily managing the battery life. Our Golf Cart GPS Tracking device is weather resistant and can be fitted to any Golf Cart. With a built in 3-axis accelerometer for motion sensing capabilities, end-users have the ability to be notified when a tow / potential theft takes place.
OVER 30,000 GOLF CARTS ARE STOLEN EVERY YEAR, WE OFFER A SOLUTION!
GPS LEADERS GOLF CART GPS TRACKING SERVICES KEY FEATURES: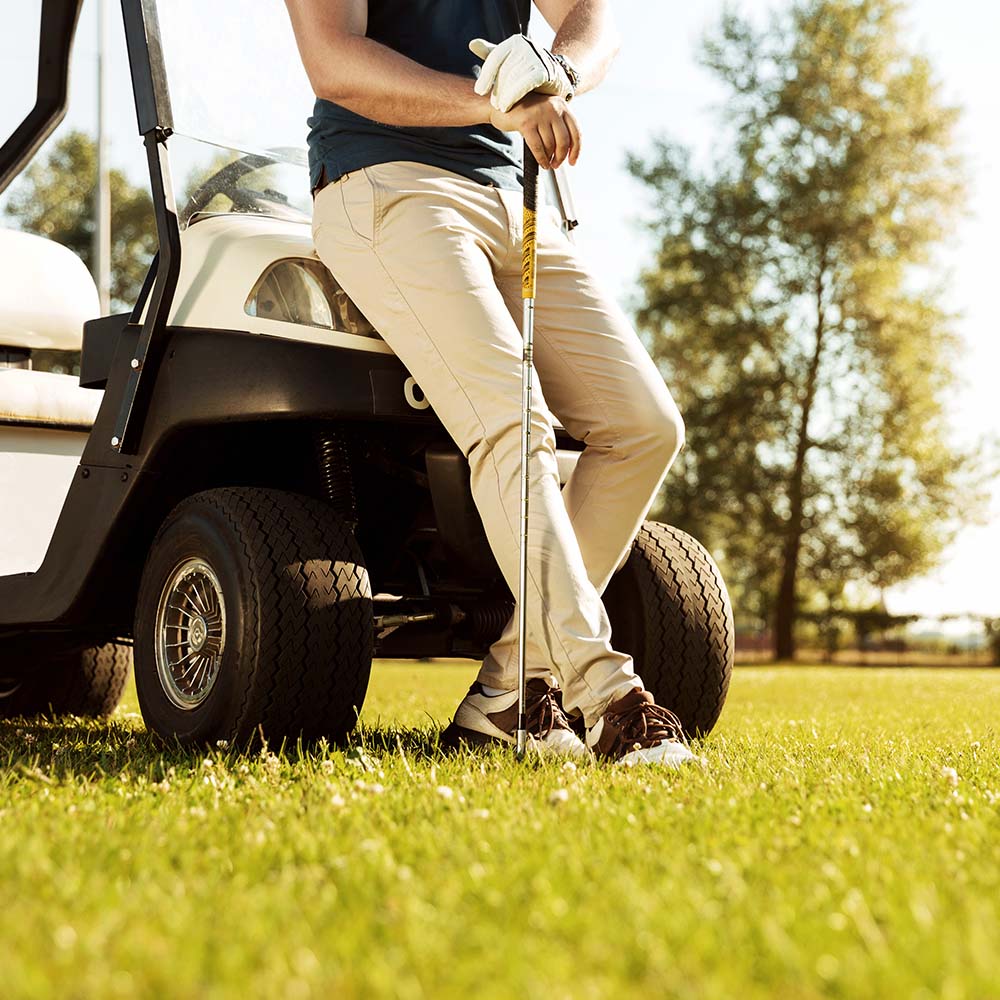 AVOID GET STRANDED AGAIN WITH LOW BATTERY ALERTS!
It can be easy to forget about your golf carts battery levels while you are having fun playing golf or cruising around with friends and loved one's. With our smart power management feature, you can now easily setup up low battery alerts to be notified via our mobile app that your golf carts battery is dying and needs to be recharged. Be proactive rather than reactive with our Golf Cart GPS Tracking system and avoid getting stranded while on the course or riding around your neighborhood.
MANAGE THE LOCATION OF ALL YOUR CARTS FROM ONE INTERFACE!
If you are an owner of a golf course or rent out golf carts for leisure, we highly recommend you equip your carts with one of our Golf Cart GPS Tracking Device. Easily manage the location of all your carts, checkin / checkout times, battery levels, out of bounds zones & more from one interface. Speed up operations by always knowing where your carts are located, while securing them 24/7. Depending on your insurance provider you may qualify for additional discounts.