IT'S TIME TO MAKE A CHANGE FOR THE BETTER…!
LEARN HOW YOUR BUSINESS CAN BENEFIT FROM GPS TRACKING..

REDUCE OVERHEAD BY $1000S & GENERATE 100% ROI WITHIN WEEKS.
For any successful operation that involves vehicles, overhead costs can mount up over night. Between usage hours, vehicle maintenance, fines, and accidents fleet business owners know that saving that money alone can dramatically impact their profits. That's why GPS LEADERS Products are a great way for individuals and business owners to save thousands of dollars by utilizing GPS Tracking on their vehicles. For that reason alone, optimizing fuel economy, qualifying for lower insurance rates, keeping maintenance on track, and utilizing driver behavior reporting's with our software is a great way to ensure that you keep your business on track, headed down the path of success…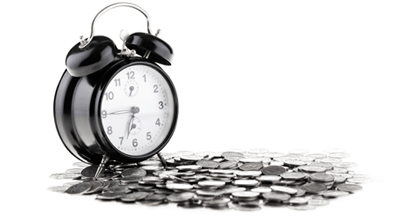 MAINTAIN A HEALTHY GREEN BUSINESS
GPS LEADERS Software offers a wide range of various features, which help companies and individuals worldwide in decreasing overhead, increasing earned revenue, while saving on taxes, and qualifying for insurance discounts. No matter your fleet type, size, or vehicle's we have many ways you can seek an immediate ROI and save thousands of dollars for you and your business.
INSURANCE DISCOUNT SAVINGS
A benefit of owning one of our Stolen Vehicle Recovery Systems is that you may qualify for car insurance discounts. Depending on your provider, our clients save an average of between 10% – 30% on their car insurance premiums. Please speak with your insurance agent about receiving discounts. Click here to download and fill out the Insurance Discount Form.
AAA Insurance up to 18%
AIG Insurance up to 15%
Allstate Insurance (CA, TX, NY, FL)
ALFA Insurance (AL) up to 10%
Farmers Insurance up to 15%
Fireman's Fund up to 5%
Geico up to 10%
Georgia Farm Bureau Ins. (GA) up to 15%
Liberty Mutual up to 25%
Mercury Insurance up to 30%
Nationwide Insurance up to 30%
Progressive Insurance up to 15%
Safeco Insurance up to 10%
USAA Insurance up to 33%
21st Century Insurance up to 15%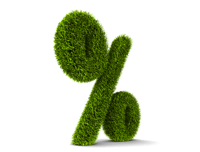 PLATFORMS BUILT FOR SUCCESS & IMMEDIATE ROI'S
Time-Sheet Verification – Avoid Time Fraud & Validate Payroll.

Route Optimization – Improves Fuel Economy & Scheduling Efficiency.

Geofence Notifications – Deter Theft & Lower Insurance Premium Rates.

Idle Reports – Avoid Fines & Low Fuel Consumption with analytical insight.

After Hour Usage Alerts – Discourage Misuse of Vehicles and/or Equipment.

Driver Behavior Reports – Help Prevent Tickets, Lower Accident Rates & Prolong Your Vehicle's Life.
Maintenance Alerts – Avoid Costly Repairs & Prolong the Vehicle's Life.

IFTA Compliant State Miles Reports – Electronic Logs Validate Driver Records.

Insurance Savings – Many Insurance Carriers offer Policy Discounts for Vehicles that have an installed GPS Tracking Device.
Calculate Your ROI
See How Much Your Business Can Save By Using GPS Leaders Fleet Product
REQUEST TO SPEAK WITH A GPS SPECIALIST
A GPS Leaders representative is ready to help assist in getting your business on track…